FUN FACT: Cosmeceuticals are the marriage of cosmetics and pharmaceuticals. 
We offer the following products at Dermacare Brickell!

Upneeq is the only FDA-approved prescription eyedrop for acquired ptosis (low-lying lids) that lifts your upper eyelids to open your eyes. The average upper eyelid lift with Upneeq, in clinical studies, was 1 mm.
This medication is used to treat a certain eyelid condition (acquired blepharoptosis) that causes drooping upper eyelid(s). It belongs to a class of drugs known as alpha agonists. Oxymetazoline works by making a certain eyelid muscle get shorter and tighter (contract).
Nutrafol is a supplement that contains a proprietary blend of natural ingredients. These include botanicals like vitamin E extracted from palm oil, ashwagandha, and biocurcumin; vitamins, such as biotin and keratin; and antioxidants such as resveratrol.
All these ingredients have been clinically tested for efficacy against some of the main causes of hair thinning, including stress and hormones.
Nutrafol aims to restore hair growth by naturally rebalancing stress and androgen hormones, neutralizing free radicals, and combatting inflammatory molecules. In other words, it combats many of the major factors (like stress and inflammation) that cause hair thinning in the first place—while also providing hair with a better environment in which to grow.
Most people should start to see an improvement in their hair within the first 30 to 60 days with measurable results by about 90 days.

Luxury Spanish cosmetics company Germaine de Capuccini was founded in 1964 by a fighting, energetic and vital woman named Carmen Vidal.
Germaine de Capuccini is dedicated to the beauty and unique needs of women. 
Their anti-cellulite and firming products contain powerful ingredients to naturally and effectively reduce and prevent cellulite, firm and tone the body, and sculpt the silhouette. This award winning cosmeceutical line's latest revolutionary product, Define & Fit, won the 2020 Elle Beauty Awards for most intensive anti-cellulite home treatment.
LATISSE is an FDA-approved treatment to grow eyelashes for people with inadequate or not enough lashes, making them longer, fuller and darker.  There's been a growing interest in this product ever since it was introduced. And it's no wonder! 
LATISSE solution is a once-nightly treatment you apply topically to the base of your upper eyelashes, as instructed by your doctor. You may start to see more length in as little as 4 weeks and you should achieve full growth in 16 weeks. It's not an illusion of growth. It's real lash growth!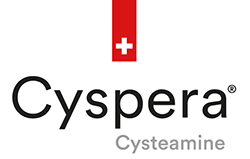 Cyspera is the novel pigment corrector formulated with cysteamine and free of hydroquinone to improve the appearance of stubborn discoloration. 
Formulated with the novel Cysteamine Isobionic-Amide Complex that activates powerful synergistic effects, Cyspera Intensive System is clinically proven to be fast and effective against hyperpigmentation without the concerns of corticosteroids, retinoic acid and hydroquinone.
Clinically Proven Results:
92% of users noticed significant improvement in the appearance of discoloration.
67% pigment correction in the appearance of stubborn discoloration.
Although all skin types may use the product, Cyspera is unique in the fact that it was formulated and clinically tested on darker skin types.